Virtual tours, travel the best destinations without leaving home
Technology accelerates at the speed of light, so it isn't to be expected that today we can go around the world instead of in 80 days, in about an hour. Crazy, isn't it? Well, yes, this is possible, and without leaving home. virtual tours is becoming more and more common and we are going to tell you all about it.
What does virtual travel mean?
Technology, 360º photographs and 3D have made it possible for us to move through different scenarios around the world, as if we were really walking through them. With just one click you can discover and see in detail countries, cities, museums or streets. Travel through space or dive into the ocean. Walk through endless mountains or see the most important architectural elements of the world, all thanks to virtual tours.
Where do you take a virtual tour?
There are many virtual platforms that have joined to create tours from home so that the viewer can travel the world without leaving home. In Decommunity we leave you a list with the most TOPS virtual tours. Let's explore!
1 . The magic of Google Earth
Google Earth is the king of virtual tours, thanks to it you will have interactive and guided tours to any place, whether a route on foot, by car or bicycle. Its multiple options allow you to get to know the world without even moving. For example: you can visit a specific place you know or opt for a random suggestion that Google itself offers you and thus, explore thousands of places you never imagined.
Another interesting option found within this page is Google "Voyager" or explorer, perfect for the most curious. It is about guided trips on topics related to culture, nature and history of all the countries that make up the world. A super interactive tour to go inside museums, symbolic buildings, discover the best destinations for different types of sports or learn more about topics of interest, soak up the culture of your choice!
Our recommendations: discover the emblematic women and pioneers of science or take a walk through the TOP movie locations of all time.
2. Airpano, the king of panoramas
The illusion of some Russian photographers to share their photographs around the world, led to the creation of Airpano, a project for the world to know the uniqueness of the most emblematic places on the planet.
This interactive website transports us to incredible places around the world through high quality panoramas and 360º videos. The images are taken from the air, helicopters, balloons, airplanes or drones. And in addition, in each place you can learn something new thanks to the details and stories that you will find their explanation on each page. Are we already flying with Airpano?
Our recommendation: get lost in the endless tulip fields of Holland or relax on a tropical beach in the Caribbean.
3. Google Art and Culture, endless virtual museums
If art is your passion, this application? It's made for you! Google Art and Culture is a space where you can soak up wisdom: you can take a virtual tour of the greatest works of art, the best museums in the world and discover unique collections and photographs. You can learn all about the greatest cultural treasures that mark history – say yes to virtual travel!
Our most fun recommendation: Google Art Play that allows you to find the pictorial portrait that most resembles you through a Selfie. This feature is only available from the Google Art and Culture App, in the "Art Selfie" section and is already available in most countries. Find out which artwork you belong to!
4. Explore.org, discover the world's wildlife
Can you imagine going on an African Safari at any time of the day? Well, it's possible! Thanks to the dozens of Explore.org webcams you can admire and discover in real time what the different types of wild animals located in different parts of the world are doing. And what's more… comfortably from your room!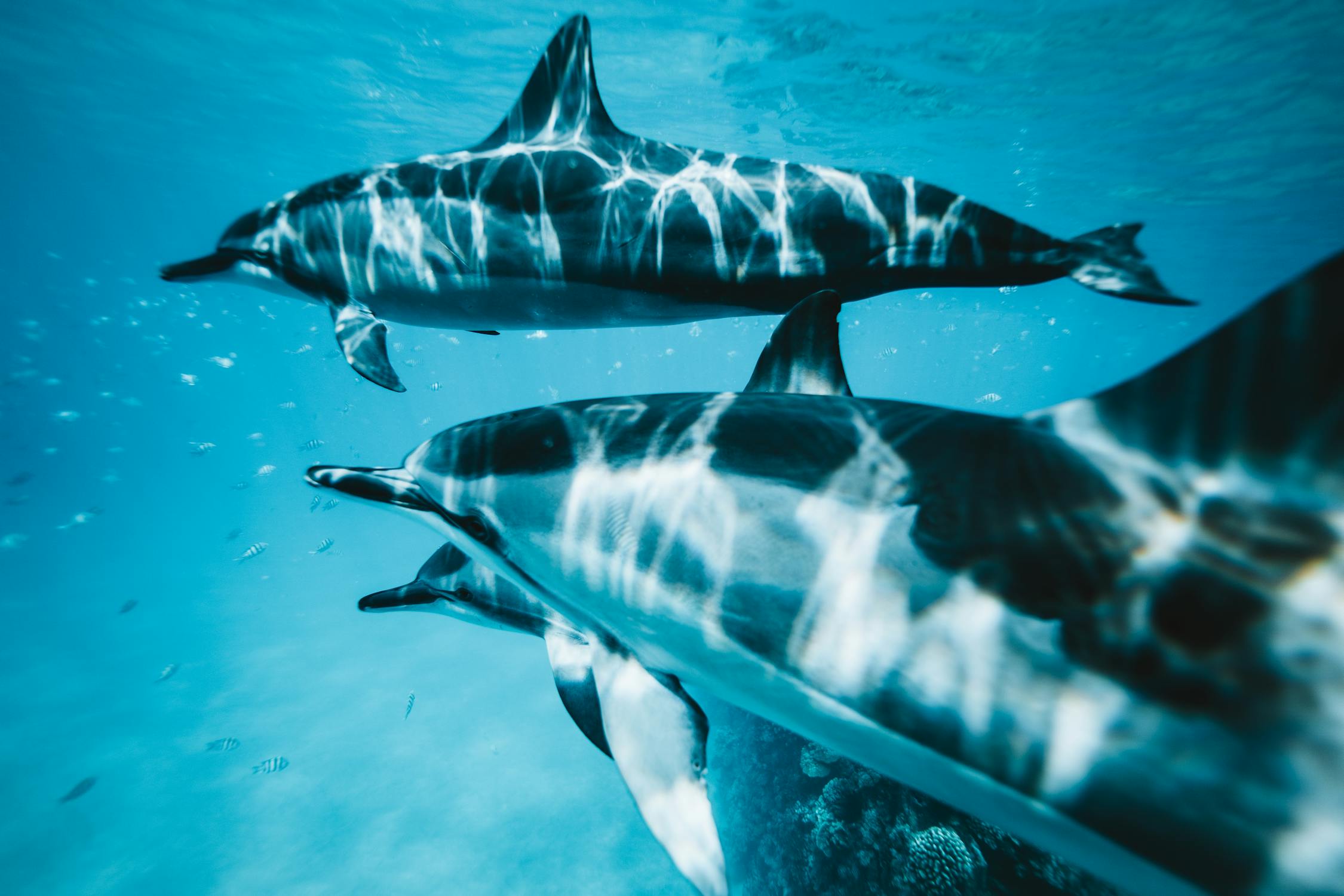 Choose your favorite animal and enjoy the wonder of nature. From moving into the savannah with a family of elephants to diving into the Atlantic Sea and seeing the dense underwater life that inhabits North Carolina – all without getting wet! And not only that, you can learn all about them thanks to the information provided by the cams; you can see where they live and consult information about their habitat, customs, etc.
Our recommendation: dive into the tropical aquarium in Long Beach, California; where you will have an infinite variety of marine fauna or if you are more of an arid land lover, visit South Africa and you will be able to see the king of the jungle live.
5. To infinity and beyond, discover the virtual tours to Nasa
If you have dreamed of being an astronaut since you were a child, don't worry, Nasa and Google have created a space for you to learn all about how to travel to space virtually.
Before taking off, we recommend that you take a tour of the NASA offices. Discover the latest missions and moon walks in high definition. And what's more, not only do we stick to the Moon, which is the queen of virtual space travel par excellence, but you can also travel without leaving home to nothing less than… Mars! Is there any trip more complete than this one?
6. Travel the world from Instagram.
We have endless possibilities to travel without leaving home as you have seen above, but for this it is necessary to go to a specific platform, but what if we can do it from our own social network?
@traveligtheworld is an Instagram account that allows us to know daily a different destination through its posts. And not only that, you will find information about the destinations, photos, videos and real reels of each place. As well as, entertaining stories and recommendations of resorts, hotels or restaurants that besides being a pleasure for the palate, they are also for your eyes. Discover the beauty of the world and follow @travelingtheworld to travel every day to a different place. Get your bags ready!
Now that you know how to travel the world with just one click, we give you some recommendations of incredible places that you should not miss or know at least once in your life, so you can explore them both in your virtual tours and in your reality. Also, don't miss our magazine and find out about all the latest travel news, Bon Voyage!