Travel to Cappadocia: The land of beautiful horses
Cappadocia, owes its name to the Turkish word Katpadukya or land of the beautiful horses, for the fame that the horses of the area gained when they were offered as gifts to different kings of Assyria and Persia.
Exotic, millennia-old and almost magical, the historical region of Cappadocia encompasses the provinces of Kayseri, Aksaray, Niğde and Nevşehir in Turkey.
In 1985, the area was declared a UNESCO World Heritage Site, among other reasons, for its peculiar orography composed of calcareous tuff (the famous Travertine). The valleys of Cappadocia, reminiscent of lunar landscapes, futuristic and recondite.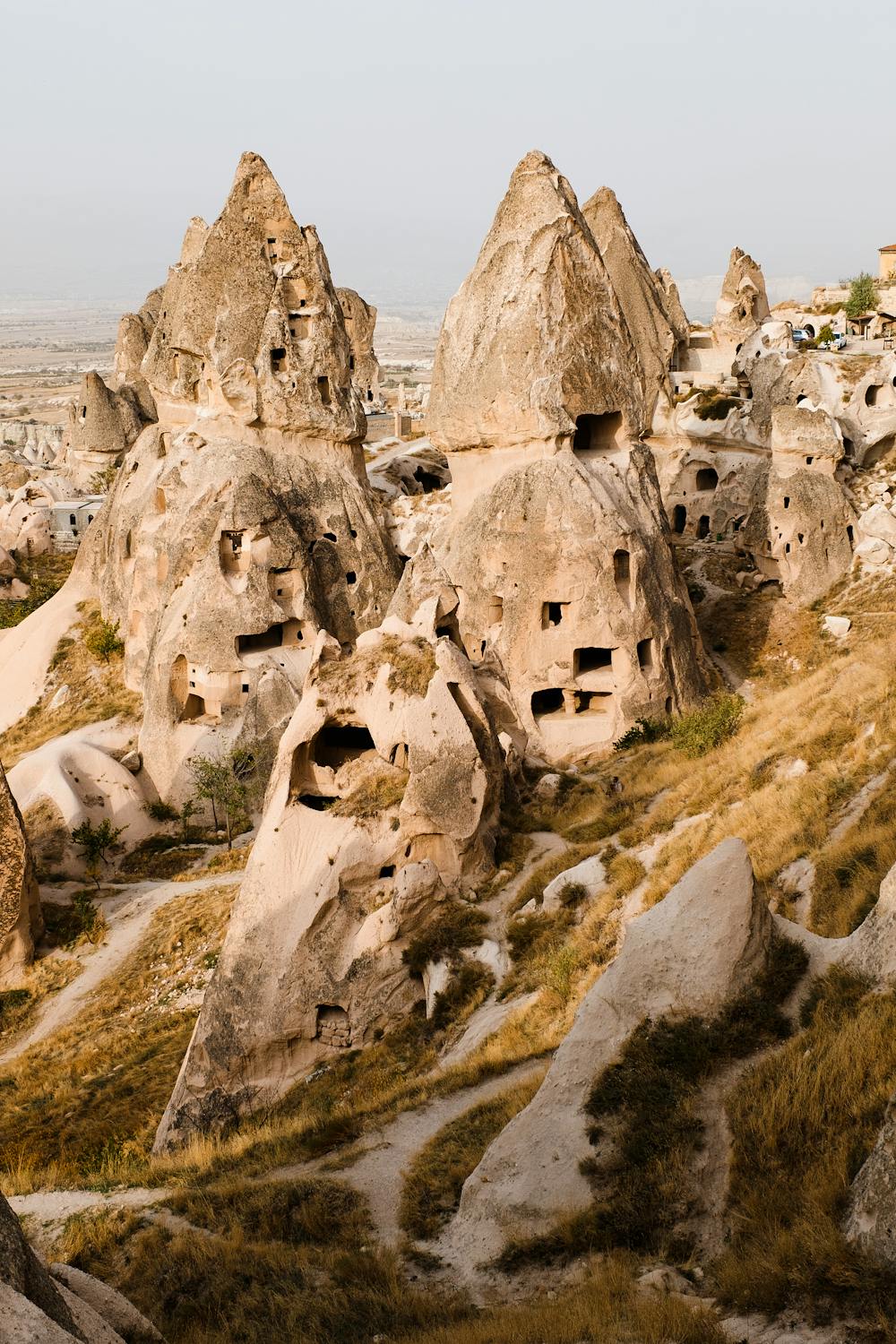 Travel to Cappadocia: What to do in Cappadocia
Finding things to do in this wonderful place is going to be easy for you. However let us recommend you few must-do experiences…
Iconic balloon ride, flying over the landscape
Seeing it is not the same as living it. Although you may have enjoyed thousands of images and videos that have brought you closer to this fabulous experience, witnessing it live (either from the sky or from the ground) will transport you to the clouds…
The hot air balloon ride in Cappadocia is an activity that can only be enjoyed at dawn. This condition, gives it great beauty but also forces travelers to have to get up earlier than usual.
Outdoor Museums: Göreme & Zelve
Pure art carved into the rock, the open-air museums of Cappadocia are centuries-old living history.
Göreme Open Air Museum
This collection of churches and monasteries dating from between the 10th and 12th centuries is a must-see. Their incredible state of preservation and colorful interior frescoes make these churches true works of art. Moreover, they seem have traveled in time.
Göreme consists of more than a dozen churches, among them are the Apple Church or Elmali with bright red frescoes and named after the apple orchard at the entrance ; the Snake Church or Yilanli, named after the scene of the killing of the snake of St. George, depicted at its entrance and the church of St. Barbara, noted for its large number of patterns and decorative motifs.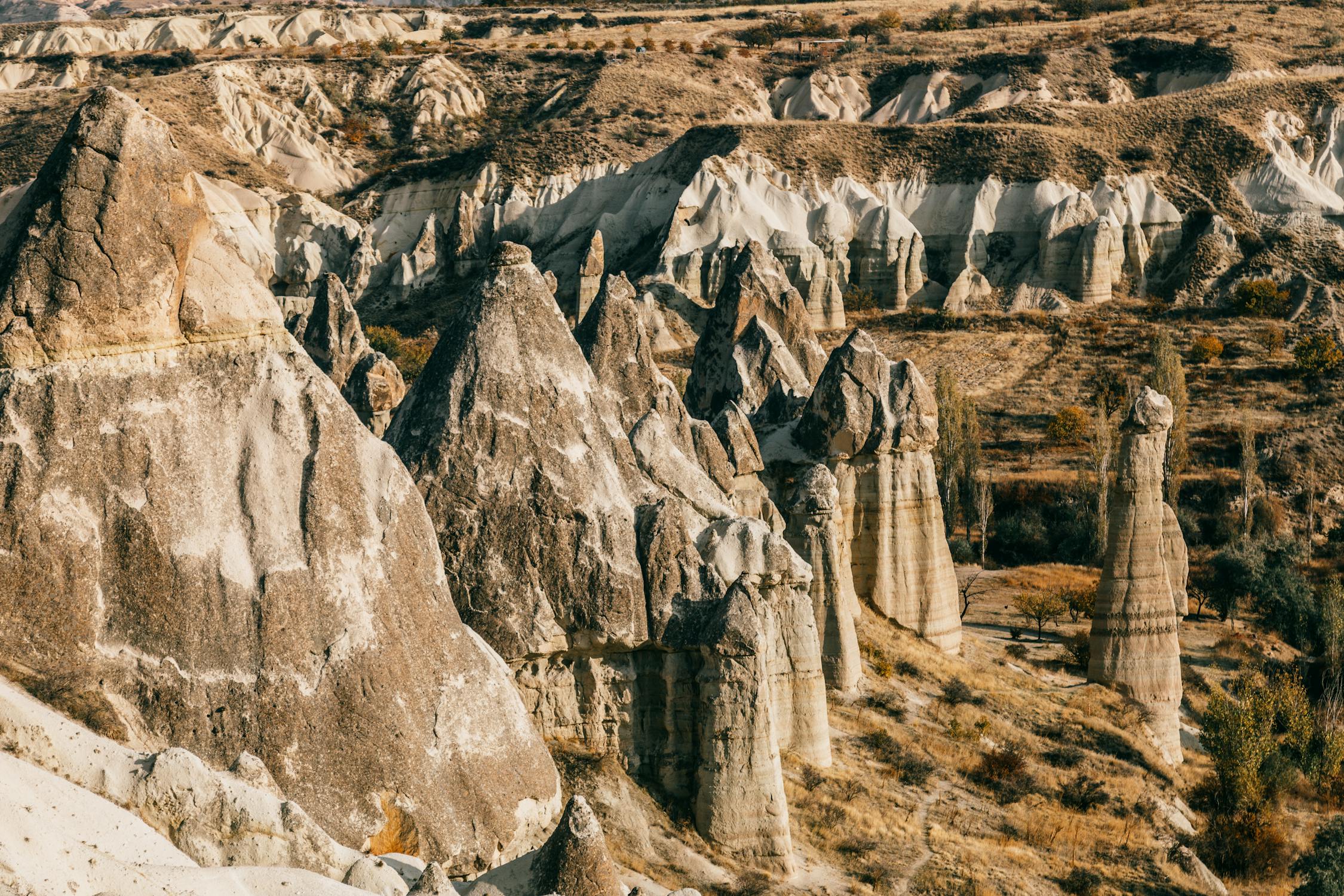 Zelve Open Air Museum
On the Avanos road about 10 kilometers from Göreme, you will find the Zelve open-air museum.
Zelve was an ancient settlement where Christians and Muslims lived together in perfect harmony. It is an authentic cave city with passageways, monasteries and both religious and secular dwellings.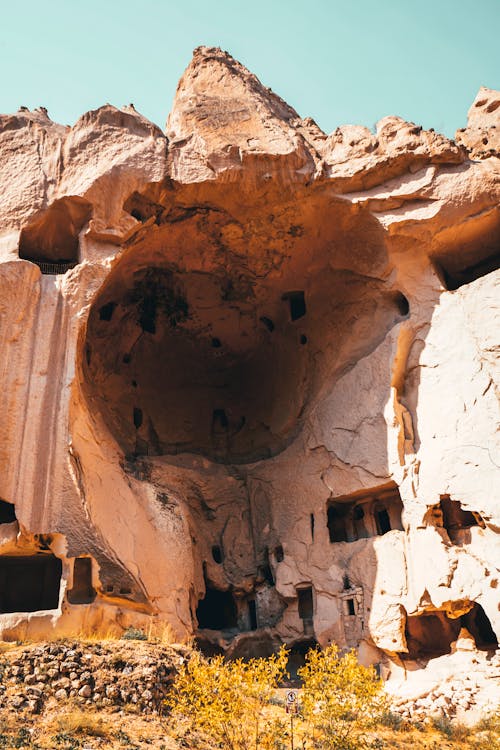 Although in continuous erosion, at Zelve we can still appreciate how those communities lived and take a real walk through the past…
Delight your taste buds with the varied Turkish gastronomy…
In Cappadocia, eating is a real treat for the senses. The region enjoys the privilege that only multicultural places enjoy: a rich gastronomic variety with a distinctive identity.
If you travel to Cappadocia, you must be prepared for enjoying new flavours…
Turkish dishes such as doner kebab are known and enjoyed worldwide, but the Cappadocia region has its own dishes and traditions. Lentil and vegetable soup and shepherd's salad (with lettuce, tomato, bell pepper and parsley) are some of them. In addition, the traditional cooking method of the entire region is the tandoor, a clay pot that serves as an oven, cooking by a heating system.
The tables of Cappadocia are abundant in fresh fruits and vegetables, spices, infusions and balanced and healthy combinations.
Travel to Cappadocia: Hotels in Cappadocia, dream accommodations
It's hard to believe that such a place exists, but Sultan Cave Suites offers accommodation to visitors with privileged views.
Located above the valley of Göreme the hotel boasts this magnificent terrace where it offers guests breakfasts overlooking the balloon parade at sunrise.
And if you want to escape from the most touristic area of Göreme, take a trip to Uçhisar, to enjoy the fabulous Museum Hotel.
And if after this brief brushstroke, about one of the most beautiful regions on the planet, you haven't decided to include Cappadocia in your list of destinations, you may find inspiration for your next trip in @travelingtheworld.