The best architectural projects in the world in 2021
Architectural projects have an immense creative capacity that helps to improve the way we live, and it isn't coincidence, architecture has a purpose in the world: to improve our lives and therefore, communities.
As Neuf said in his book The Art of Designing in Architecture: "the creative force of each individual will depend on his sensitivity and his ability to give visible expression to his feelings...". Each building built is a little piece of the architect's soul designed for us.  
The strategies of these architectural projects must be well delivered, considered and well performed to improve the quality of life, and that has its rewards. Didn't you know?
Meet RIBA International Awards for Excellence 2021
The Royal Institute of British Architects (RIBA), one of the most prestigious architectural institutions in the world, is once again awarding the RIBA International Awards for Excellence 2021, to reward those architectural projects considered significant and inspiring worldwide.
What parameters do they have to meet? It doesn't matter if you are a novice or veteran architect, it's given validity to the excellence of design, architectural ambition and of course, the important social impact it leaves us.
There are 16 buildings that complete the list of the best architectural projects that will change the world. From large infrastructure schemes, to cultural centers, hospitals or private residences. All of them spread over 11 countries that will fight for the famous RIBA 2021 international award.
When will we know the global winner? This November we will have the pleasure to know the winner of the RIBA International Prize 2021. Not all countries participate, the United Kingdom is the only country excluded, as they have their own prize for buildings made in their country, the RIBA awards the Stirling Prize, the most important award for an architectural work made in the United Kingdom.
If you thought that getting here is a simple path… Not at all! It isn't easy to participate and take a place in this prestigious list, and architectural projects are subjected to a rigorous evaluation process.
All buildings have been visited in person by a local ambassador appointed by the RIBA to certify that they meet all the requirements: provide benefits to local communities, solve existing environmental issues and build sensitive projects in this changing historical context.
Now that you know all about the RIBA International Awards for Excellence 2021, let's show you the 16 talented artists nominated for the best architectural project in the world. Ready?
The finalists for best architectural project
1. Hotel Alila Yangshuo / Vector Architects (Guangxi, China)
From sugar factory to hotel complex, this architectural project created by Vector Architects is one of the most emblematic karst formations in China.
2. Amorepacific / David Chipperfield Architects Berlin + HAEAHN Architecture + KESSON (Seoul, South Korea)
Inserted in the environment of downtown Seoul, it facilitates ventilation and natural lighting, thus creating a sort of "hanging gardens" with panoramic views. A real treat for the eyes!
3. Pittugala Artists' Retreat / Palinda Kannangara Architects (Athurugiriya, Sri Lanka)
A sanctuary full of amenities for artists to enjoy and let their imagination flourish in the best possible way. Creativity to the power!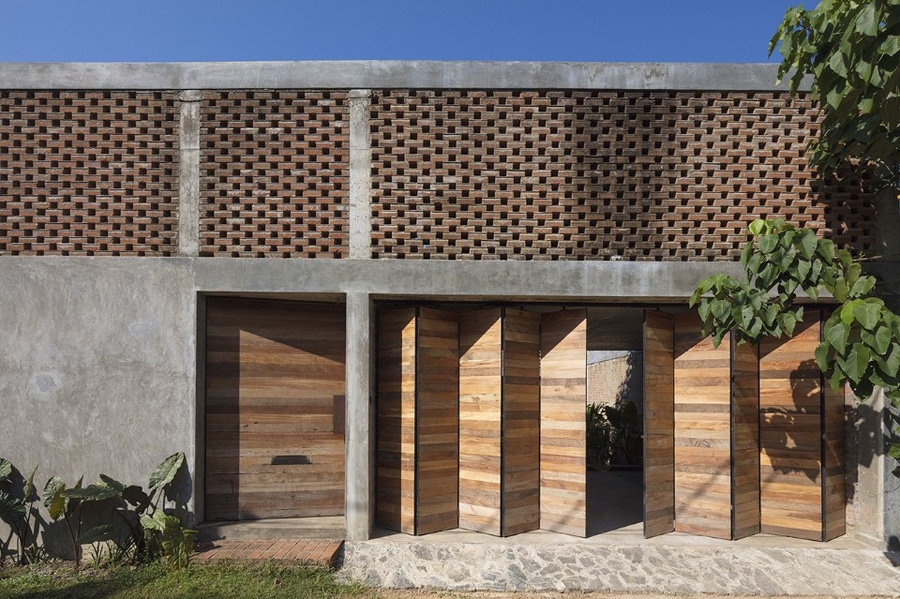 4. Dongziguan Citizen Activity Center / Gad line study (Hangzhou, China)
Located at the crossroads of the old and new villages, a place designed for the villagers to enjoy the different social events… because sharing is living.
5. James-Simon Gallery / David Chipperfield Architects (Berlin, Germany)
With an area of 10,900 square meters, it has just become the new entrance building to Germany's famous Museum Island.
6. University Hospital of the Santa Fe Foundation of Bogota, Colombia / Mazzanti Team
Designed for the creation of healthy environments, it connects paths to remake a larger building, where the main focus is on people's well-being and relationships.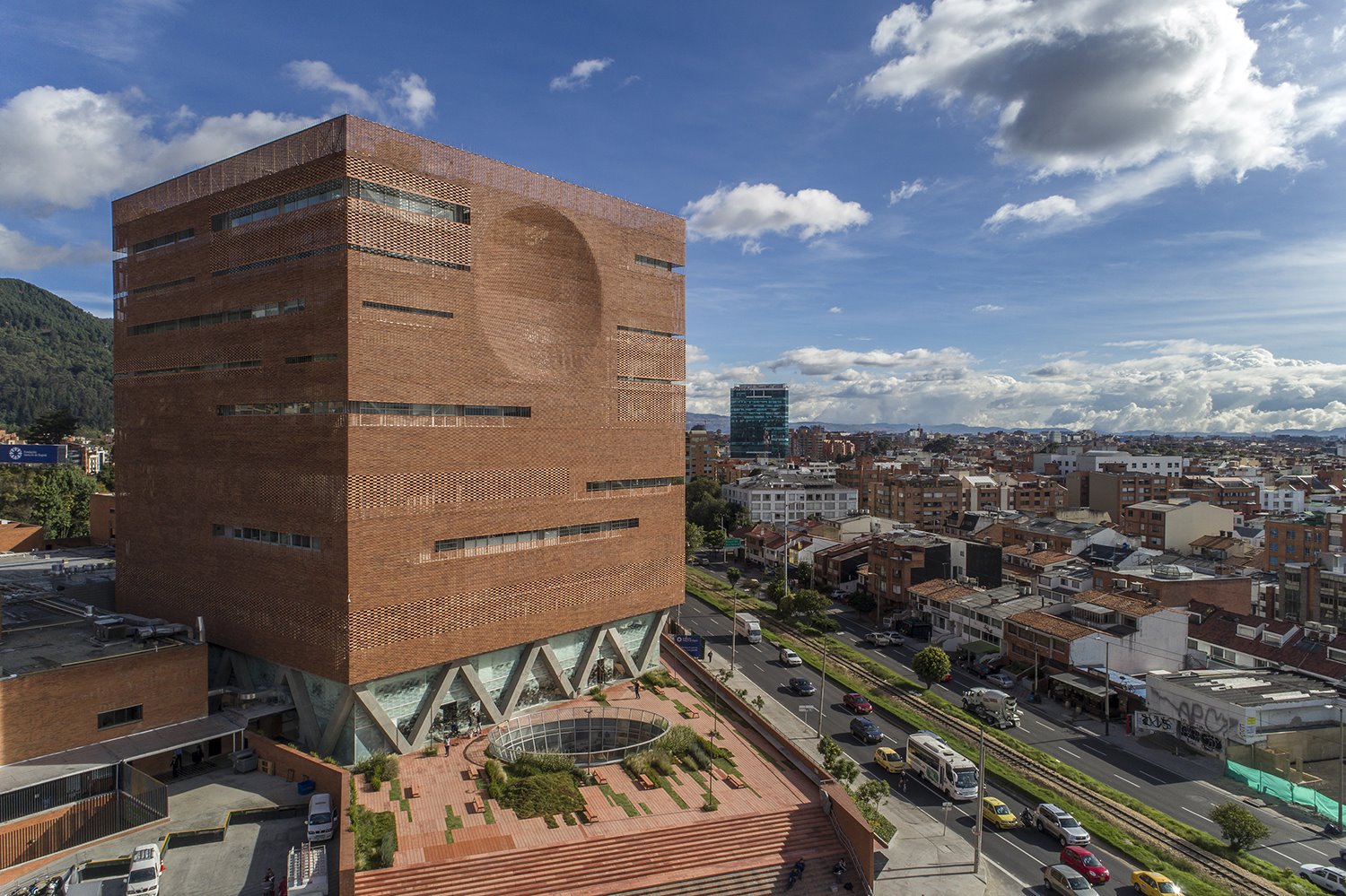 7. Satkhira Friendship Hospital / Kashef Chowdhury-URBANA (Shyamnagar, Bangladesh)
The hospital, blending in with its surroundings, tries to improve as an architectural strategy all the conditions of the building and serves mainly the rural population that surrounds it.
8. Kohan Ceram Central Building, Tehran (Iran) / Hooba Design Group
Space organization and incredible natural light… What more do central offices need?
9. Museum of Photography, Lianzhou (China). Office Architects / Jianxiang He, Ying Jiang
Located in the "old street", a magical place full of local traditions and memories that give life to the incredible new photography museum.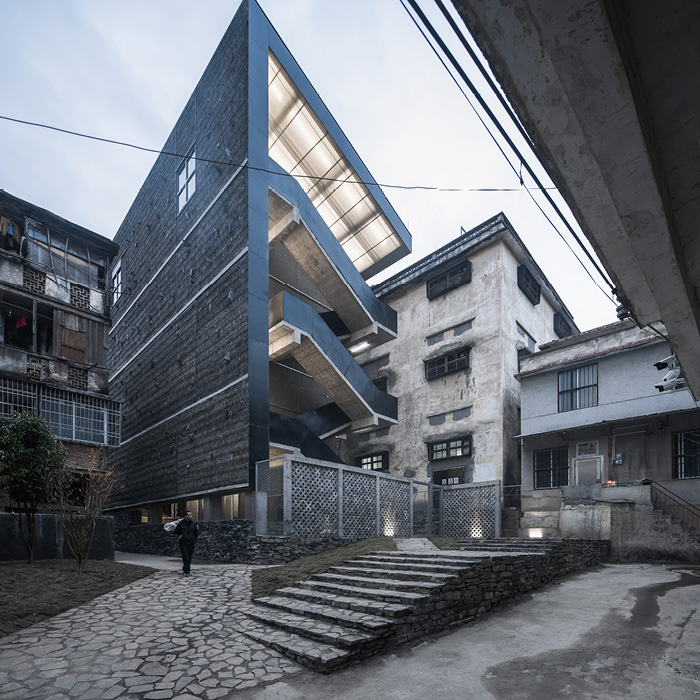 10. Lille Langebro / WilkinsonEyre + Urban Agency (Copenhagen, Denmark)
An elegant curve makes up this bridge built over the city's river, a rare achievement. Aesthetics and functionality at the same time!
11. Shanghai Museum of Modern Art / Atelier Deshaus
Fundamental piece of the new cultural complex of Shamen and that links three basic notions: transparency, the path and the atmosphere.
12. Masterplan Msheireb Downtown Doha / Allies and Morrison con Arup y AECOM (Doha,Qatar)
Designed to have everything close enough, this master plan meets all the needs of an urban dweller. Ideal!
13. Captain's House Renovation / Vector Architects (Fuzhou, China)
Unbeatable redesign of this house, with the peculiarity that at nightfall it lights up like a lantern to illuminate the port of Fuzhou.
14. Tai Kwun Center for Heritage and Art / Herzog & de Meuron (Hong Kong, China)
A classic element reintegrated in a modern city. We are talking about Tai Kwun, Hong Kong icon and new Heritage and Art Center located in the restored Central Police Station complex.
15. The National Memorial for Peace and Justice / MASS Design Group (Montgomery, Alabama, EE.UU.)
A memorial object designed to pay tribute to the victims of racial terror in the terrible period of American history. A real art of architectural design!
16. The Polygon Gallery / Patkau Architects (North Vancouver, Canada)
This architectural project aims to reinvent the infrastructure and propose a new form of culture, leaving behind the industrial past.
To learn more about architecture projects, take a look at the Pritzker Architecture Prize 2021 or find out about the most important architecture awards.
And, of course, follow our community and subscribe to our newsletter. Don't miss out on the most relevant projects and architects and discover the next RIBA International Awards for Excellence 2021 winner. And you, which project do you see as the winner?