Modern Office Wall Decor: infallible Tips
How to decorate Office Walls
Our workspaces are usually the places where we spend most of our day. Whether in company offices or in our own home offices, working takes up most of our day.
That's why turning offices into pleasant, tastefully decorated and practical places should be a must. Working is much more bearable when it is done in a pleasant environment, but in addition, the benefits of a good office decoration are not only aesthetic.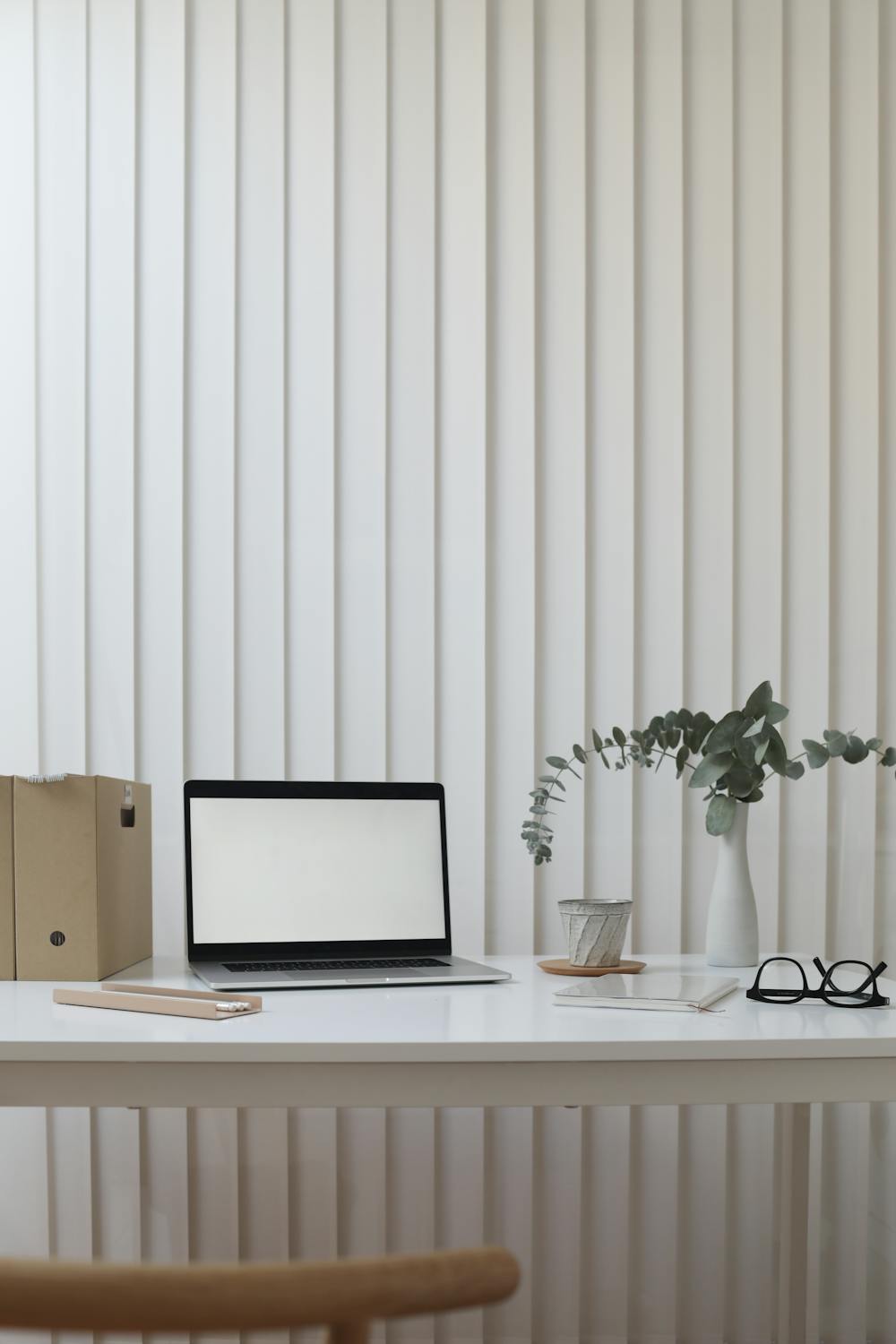 Efficiently decorating a workspace can help improve concentration, creativity and even team productivity. So how about starting by giving the walls a modern touch?….

The importance of walls in office decor and workspaces…
Discover some office wall decor ideas

Walls are the ideal place to start bringing projects to life. Whether it is a global project or a restyling, painting and decorating the walls brings spectacular changes to the rooms. This is because walls and floors occupy most of the surface of any space.
If we want to give continuity or , if on the contrary we want to break with the uniformity of the rooms, walls and floors allow us to do it. Changes of color, texture or decoration will act as the perfect dividing line.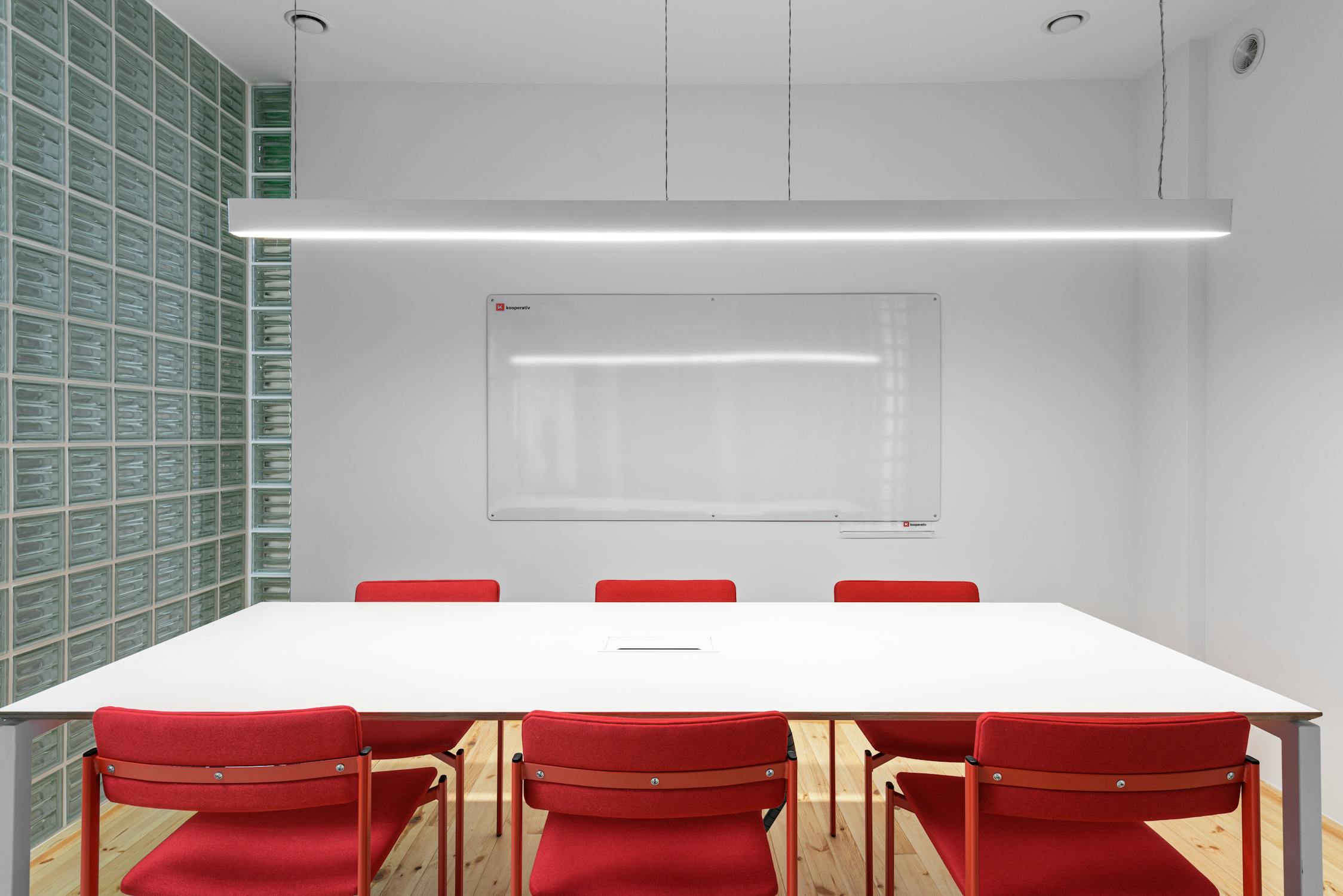 Now that we have reviewed the importance of walls, both aesthetically and to divide the space, let's see how to decorate them in offices to get that modern look.

Modern offices go for white…
A good coat of paint is probably the least expensive and most profitable restyling that exists.
Painting the walls in offices can completely change the environment, transforming it, with very few resources.
White will be a safe bet in almost 90% of the cases. The color par excellence helps us to create bright, neutral and undistracted environments.
In addition, the new Nordic trends have introduced the use of white paints in matte, powdered tones and with a wide range of shades: off-white, chalky, snowy…
Whatever the case may be, white in all its varieties, tones and ranges will be a perfect base to start working with.

With white as a base color we ensure that we can introduce more fun and creative touches in the decoration, since we are not limited by the color chosen on the walls.
Even if white doesn't excite you, remember that it's just a base, a perfect canvas on which to start building.
Papers even on the walls…

Paperwork abounds in offices, so why not add it also in the decoration of the walls.
For modern office wall decor, the latest are neutral wallpapers, with geometric shapes and those that simulate organic shapes such as brick or wood.
If the wallpaper is going to be installed on the overall wall, opting for clear wallpapers without ornaments will be the best option.
On the contrary, if we want to break with the uniformity and neutrality of the office, we can use a wallpaper that is bright, striking or with vibrant colors. This is ideal for receptions, visiting rooms or meeting rooms where the decoration will be a clear expression of the personality of our company.
Wall murals for office, love them!

Murals are a trend in modern office wall decor. As we have seen, adding a touch of modernity to the decoration of office corridors or meeting rooms is a fantastic option to show the world who our company is and what we do.
Thus, young and dynamic companies are opting for casual and colorful murals, while more sober businesses are opting for geometric designs or letterings.
Trend Alert: vegetal walls in offices
Another trend in modern office wall decor is plant murals. Human beings are made to be outdoors, so we enjoy every bit of nature that we integrate in enclosed spaces.
Vegetal walls and the use of plants in abundance are a trend in office decor. There are artificial solutions for those who are more practical, so there is no excuse not to try introducing this trend in your office.
Paintings and prints, the ideal complement for walls in modern offices

Throughout the article we have been recommending sobriety and moderation when painting and decorating the walls of any office.
Well, now it is time to work on the "blank" canvas we have created…

Murals, paint and wallpapers work as a base, but with paintings and prints we put the finishing touch to our decorations.

The perfect paintings for offices are those that add style without breaking with the aesthetics of the environment. Adding paintings to meeting rooms or executive offices always adds a touch of sophistication. The painting style par excellence in office decoration is abstract.
If you are looking for a more informal touch, classy framed design prints are perfect for any environment. There are a multitude of designs and ways of placement, that allow us to play with their composition, and even create eye-catching murals.
3D wall, WOW effect

Giving texture to the walls and giving them relief, is a fantastic option to make them stand out.
If you want a wall to gain prominence, including this type of decoration on your walls will be an infallible strategy.
From murals with 3D letters, to geometric pieces that are assembled in a simple way as if it were a puzzle, the possibilities are endless.
The latest is handmade, decorating with task stickers or giant blackboards on which employees can let their imagination run wild…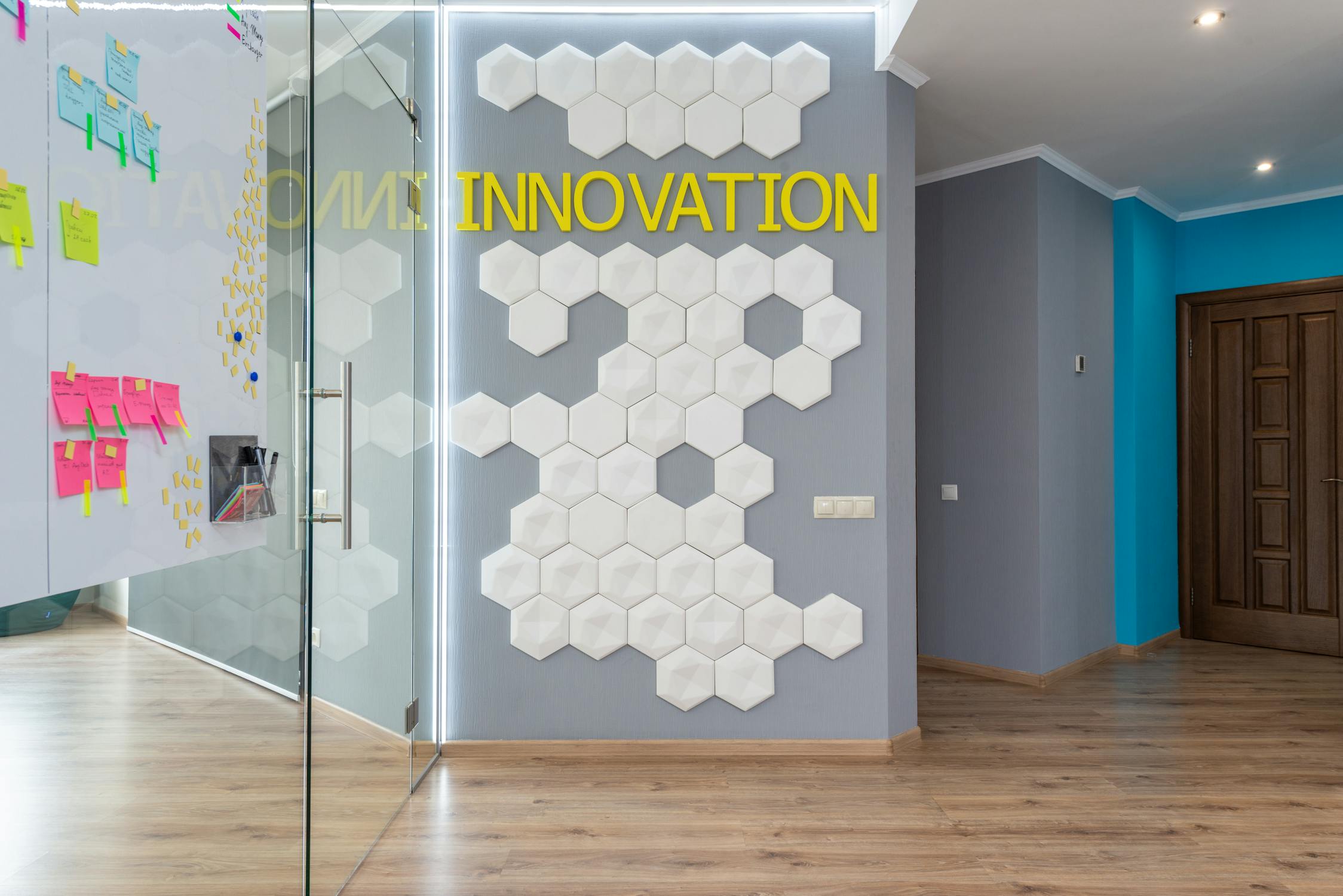 If you want to continue getting inspired we encourage you to visit @_designhomedecor where you will find many more ideas to decorate your spaces like a true professional.
And if you are looking for the perfect piece of art for your walls, go follow @trendgalleryart. Personalized artwork that will look perfect in the corner you want…