Luxury hotels: 5 proposals in which the accommodation is the destination
Escape is a state of mind, so for each of us it can mean a different thing. Today we put the focus on, how a geographical location can become unimportant, if you explore a broader concept of destination.
If you're a true hedonist, you'll love our approach. Let's tour together some of the best luxury hotels where the mere fact of staying will become more than enough motivation for a trip.
Incredible spaces, impeccable service, places to get lost in, gastronomy, corners to discover…what more could you ask for from a destination?
Casa Hormiga | Yucatan Peninsula, Bacalar, Mexico
Respect for the environment, sustainability and charm define this wonderful luxury hotel.
This wabi-sabi style hotel is the perfect place to disappear for a season. Casa Hormiga is a true oasis of peace and tranquility, a special place where finding beauty in imperfection is easy.
A sanctuary where it is easy to forget any regrets and well worth a trip.
If you are already thinking of booking, you can check here.
The Seminyak Beach Resort & Spa | Seminyak, Indonesia
With the exotic Balinese beaches as a backdrop, Seminyak becomes the perfect paradise destination.
The Seminyak Beach Resort & Spa offers nature at its purest, but with the trade-off of being located in a busy leisure area. A destination for those who are looking for something new to do every day and are not afraid of adventure.
Spa, excursions and the best of Balinese cuisine await you at this luxury hotel.
Cap Rocat | Balearic Islands, Majorca, Spain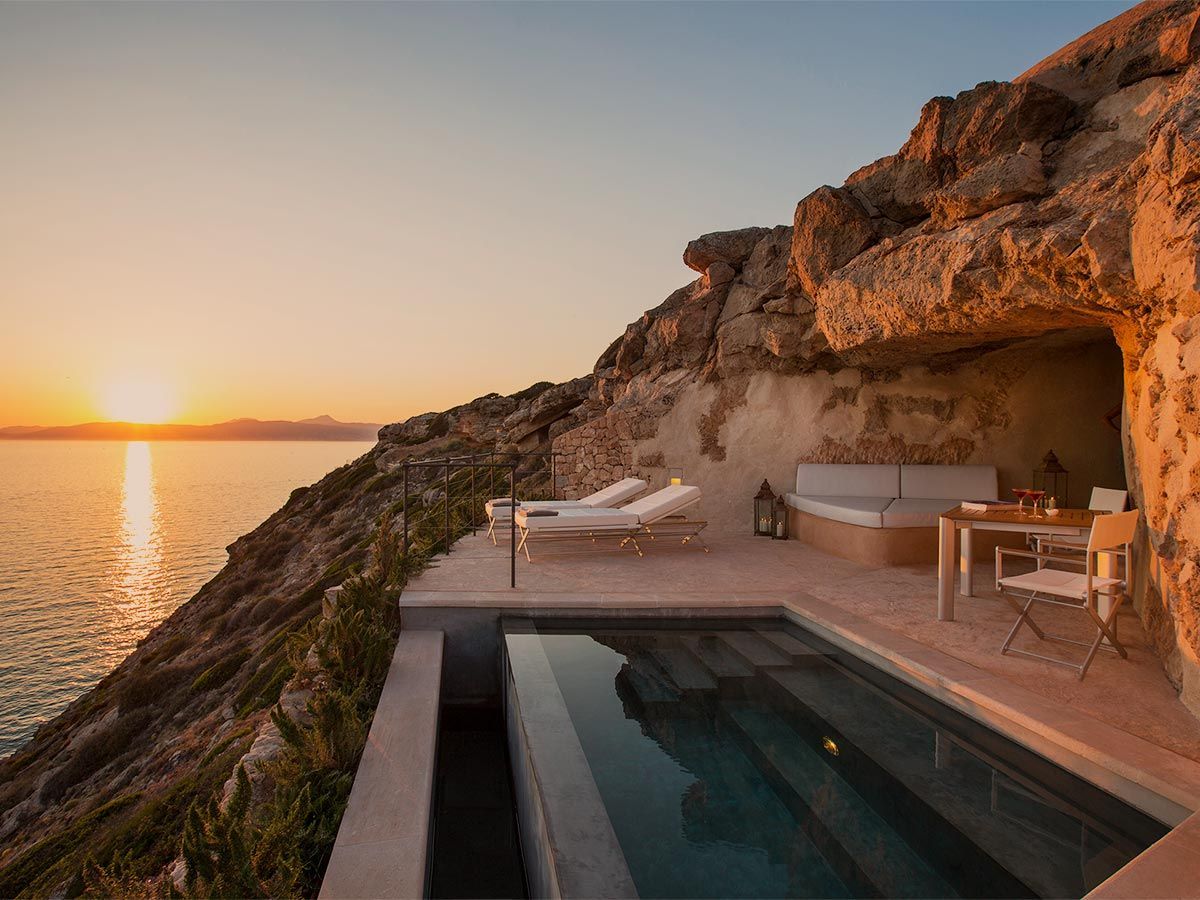 A secluded spot, an ocean of calm…that's the Cap Rocat. Recognized as one of the top 10 luxury hotels by Forbes magazine in 2021, this hotel is a true destination in its own right.
Architectural and environmental conservation, are present in this hotel, which defines itself as : a tribute to all those travelers who understood that visiting a new place contributes to generate a legacy of love and respect for other cultures and ways of life.
If you decide to visit Cap Rocat, we are confident that your hosts will do their best to make your stay a life-changing experience.
NoMad London | London, England
What were once magistrates' and clerks' offices in the Bow Street Magistrates' Court, are today, the fantastic suites of the NoMad.
The duo of designers Roman and Williams, have done an exceptional job, reconverting this iconic building into a full-fledged luxury hotel.
To visit the NoMad, could well be likened to visiting a museum. The building is more than 266 years old and has all the facilities and services to make guests feel like royalty.
We love that it has late check-out until 2:00 pm, something tells us you'll be sticking to your sheets…
The Rockaway Hotel | New York City, United States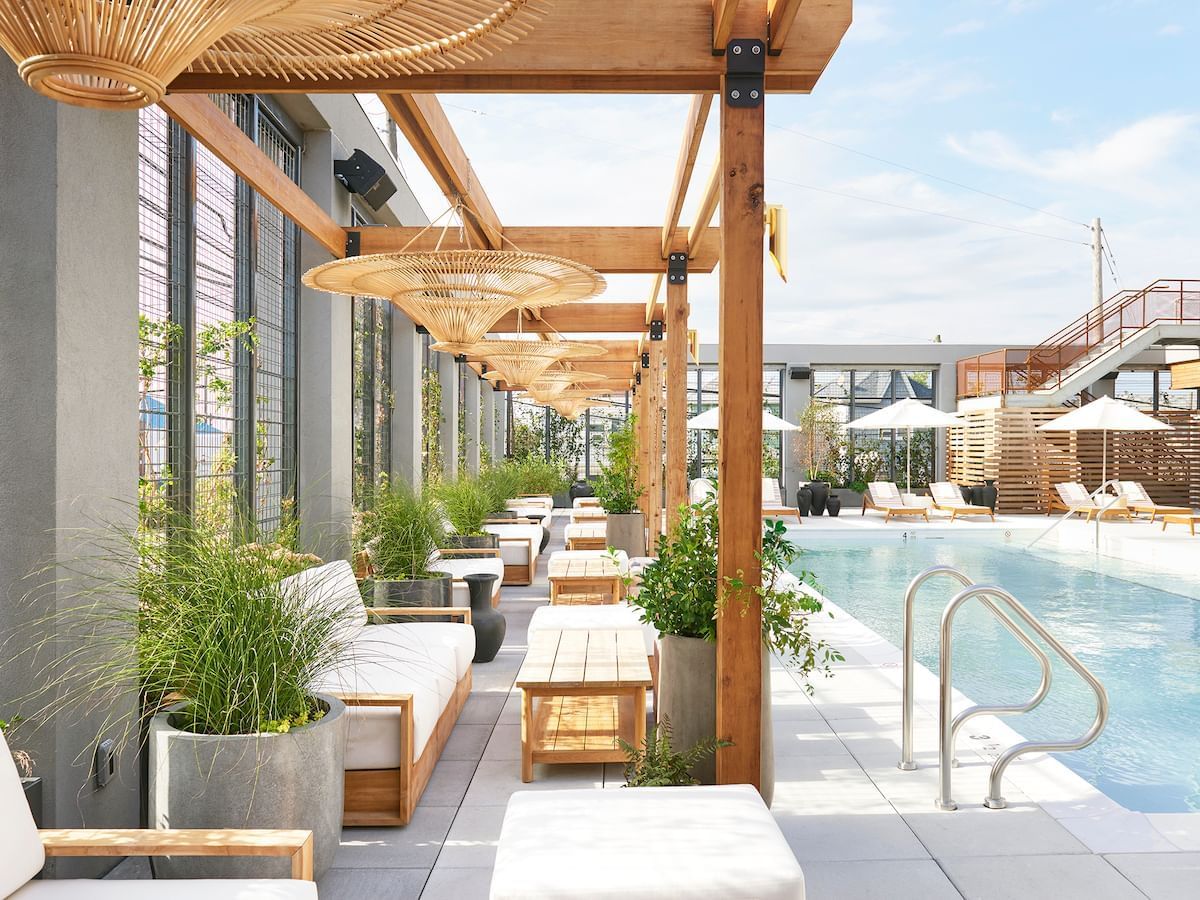 The Rockaway Hotel has something magnetic about it, seeing its images makes us want to be transported there.
Modern, cozy and charming, the Rockaway has that warm, welcoming air that invites travelers to visit. Thousands of reviews of its attentive staff and hundreds of positive comments about its extraordinary design can help you decide…
Although it's 3 minutes from the beach, we're convinced that it doesn't matter…you won't want to leave it.
More travel inspiration…
As we have seen, some people organize their trip around visiting a particular country, city or landmark. But it also happens that some people fall in love with a place, a hotel, the promise of a global experience…. To those dreamy people, we hope this article has made you fall in love with some of these luxury hotels.
Whichever destination you choose, there is no wrong option, as long as you choose to keep exploring.
Follow @travelingtheworld and discover more fantastic places to visit.