Kelly Wearstler presents her new collection "Transcendence"
The designer's new collection of furniture emphasizes the use of materials
Kelly Wearstler has brought to life her new Transcendence collection, which was born from pieces created for her private projects and working closely with Southern California artisans.
The artist has stated that some of the pieces were so powerful that they inspired her to articulate an entire collection around them.
Transcendence maintains the designer's own language, but this time putting the focus on materials. Wood, marble, brass and other old acquaintances manage to surprise us by their application in these beautiful pieces. Furniture, lighting and decorative objects for the home make up this amazing collection, full of magnetism.
Do you want to discover it? we show it in detail… Let's take a walk through it!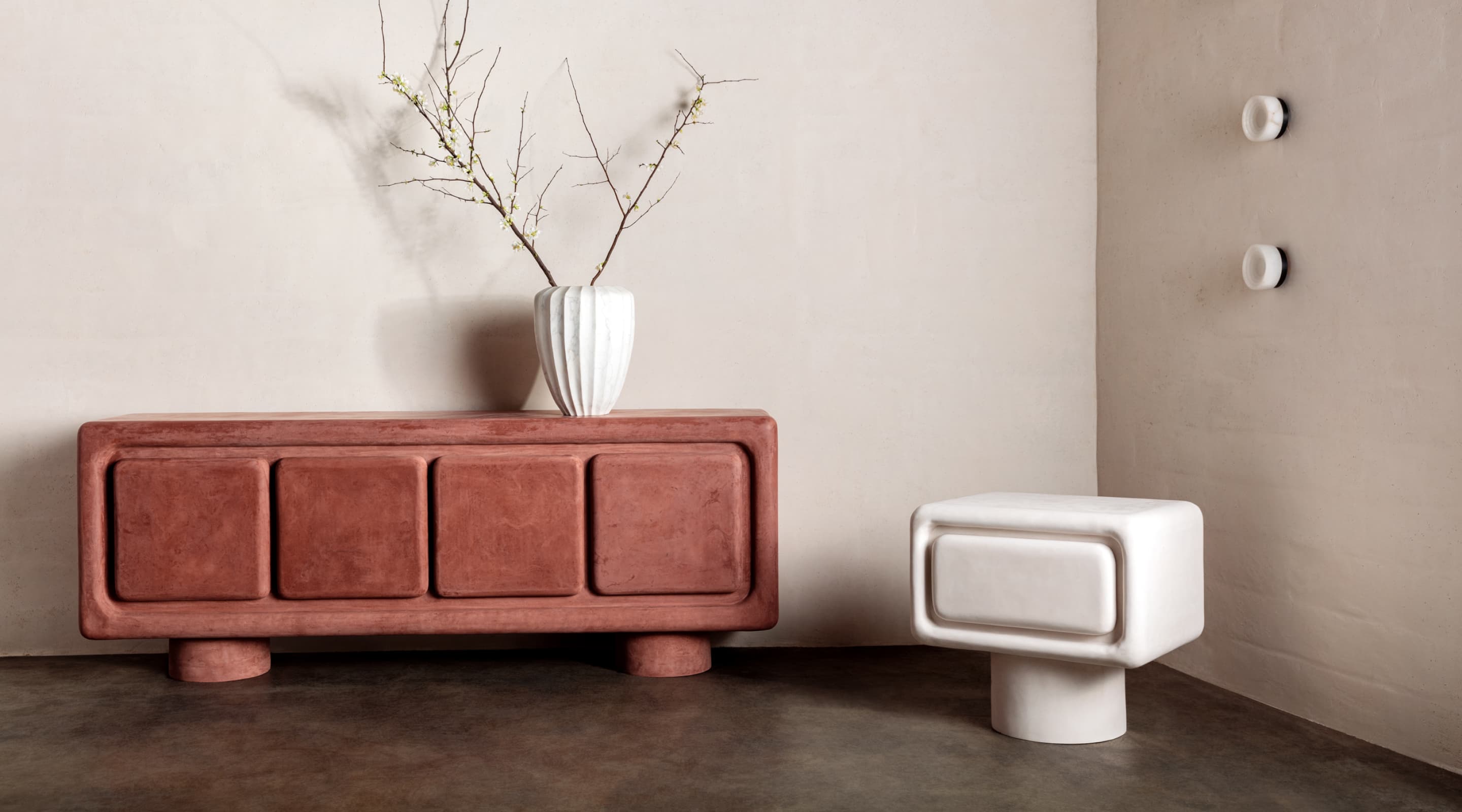 Kelly Wearstle: discovering Transcendence
Wearstler has explored the limits of each raw material used in its new collection. Wood cut at an angle, marble embraced by brass, hand-modeled resin…
Organic and geometric shapes are combined in a sublime way bringing novel proposals, full of elegance and sophistication.
The beauty of the 'Colina' sideboards, made in resin and with walnut interior has made us fall in love. Its presence, simplicity and warmth is capable of completely transforming a room.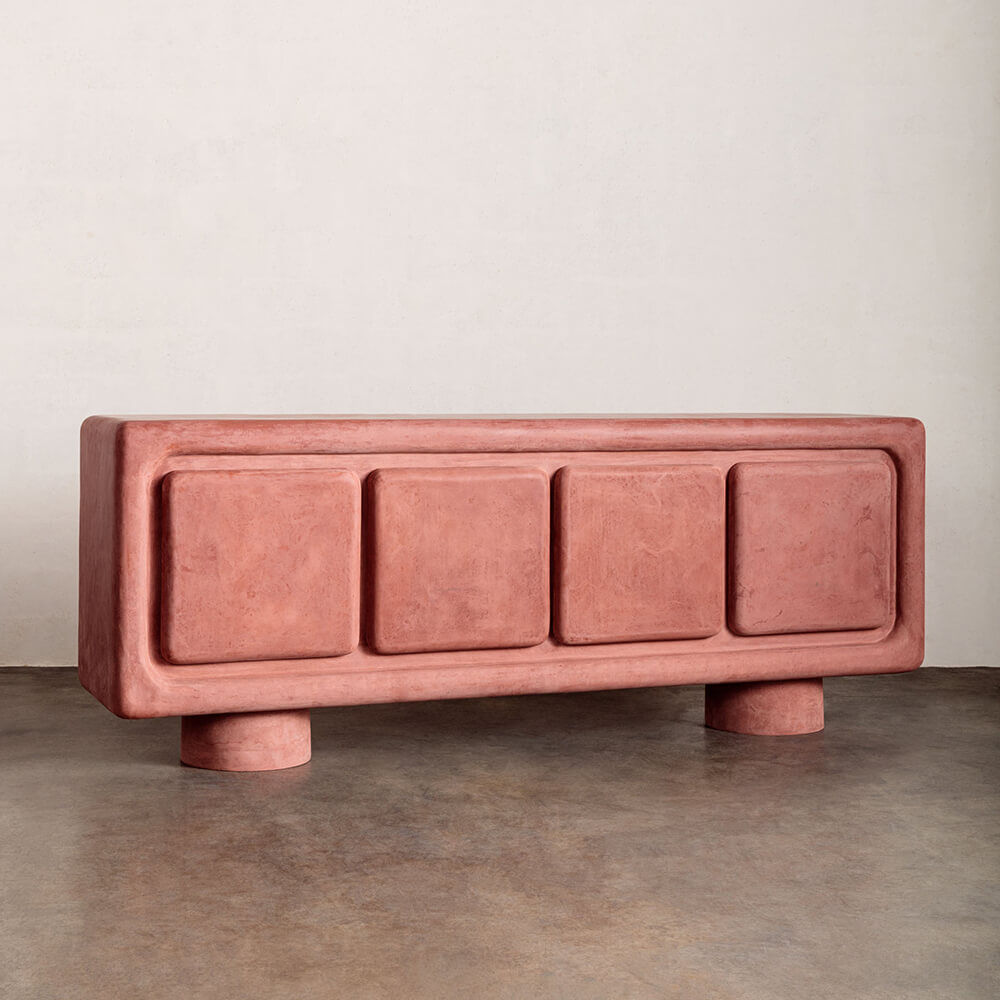 he simplicity of the 'Morro' table is simply captivating, hand-carved stone that gives rise to this sculptural piece that is pure art.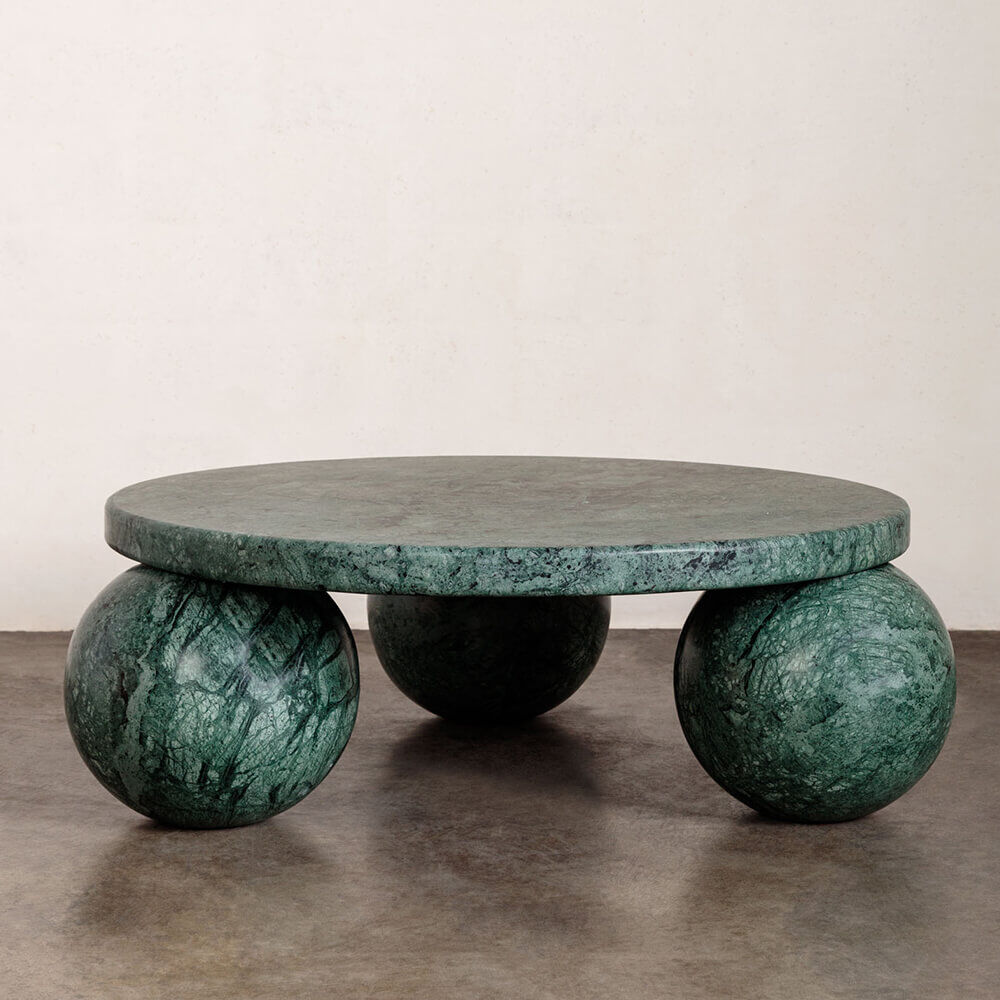 The textiles in the collection have also been a key part of the design. Therefore, the artist has selected textiles with surprising textures, which are intended to evoke special sensations in those who come into contact with them. 
The curves and texture of the 'Esfera' sofa invite us to let ourselves be caressed by it…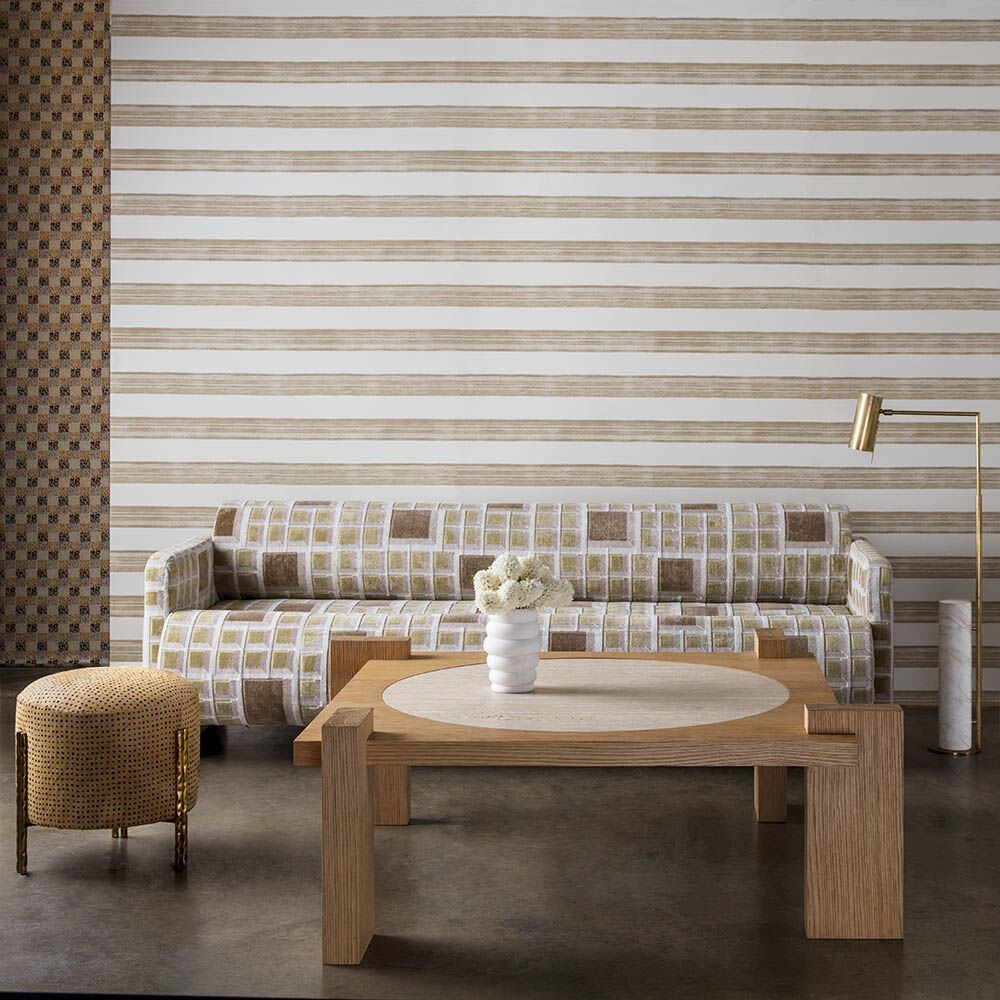 The sustainability is another constant at Transcendence. Thus, Kelly Wearstler stresses the importance of keeping projects "close to home". In addition she enjoys working side-by-side with emerging talent from Los Angeles.
The American decorator, true to her style, manages to surprise us again with this marvelous collection.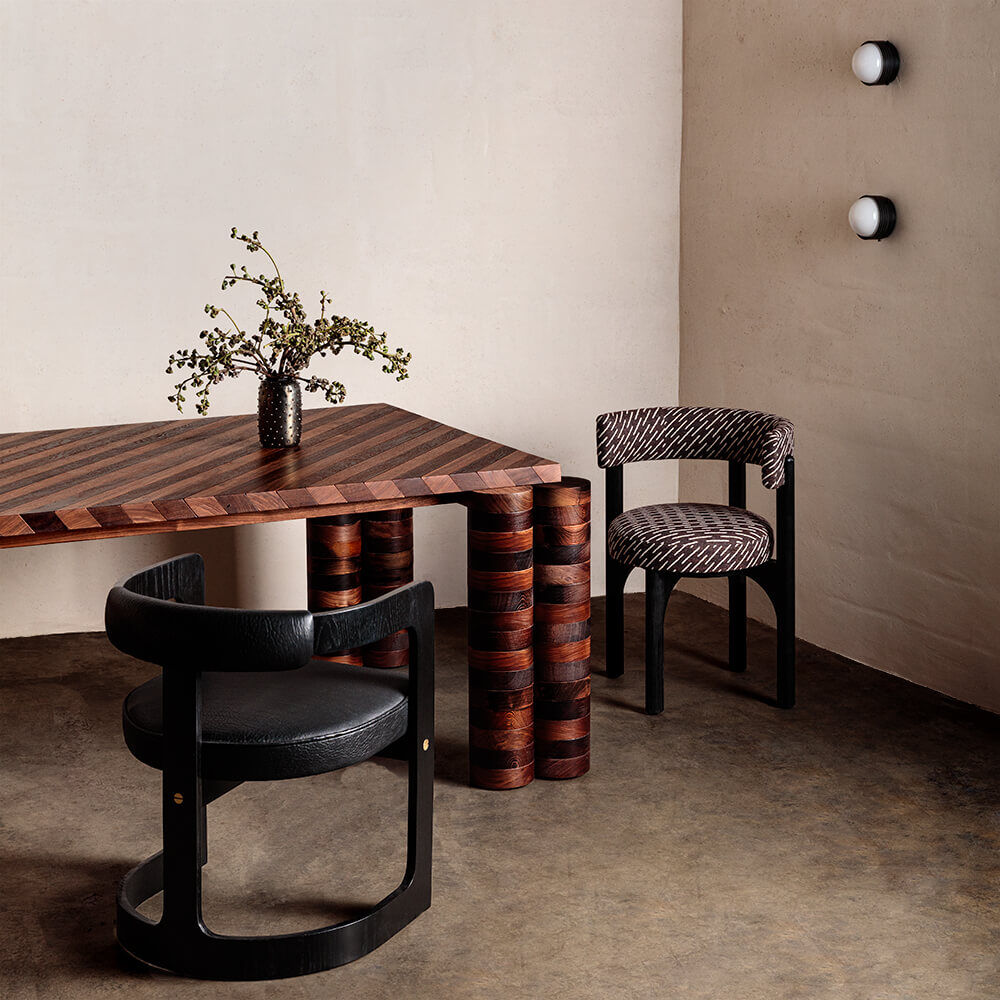 If you want to see the artist's full collection you can do it here. We hope you enjoyed this brief tour of Kelly's new collection
More about Kelly Wearstler, some biographical information
Wearstler studied at Massachusetts College of Art in Boston and received a degree in interior design and graphic design. In 1995 he opened his own design firm Kelly Wearstler Interior Design, rising to fame in 1999 after the redesign of the Avalon Hotel in Beverly Hills.
The American designer is known worldwide for her Boutique hotel and luxury resort designs. The designer instituted a new design concept for these spaces, creating a trend with many followers.
Named several times by Elle Decor in its list of the best interior designers in the world, Wearstler is currently immersed in different projects. One of the most recent is her participation as a teacher in Masterclass. In this exclusive learning platform, the designer shares tips and insights into the world of interior architecture. 
Interior design inspiration
Discover more extraordinary designs at @design_interior_homes.