Famous furniture designers: a look back at some of the most influential figures
Furniture design is probably one of the most recognized disciplines within interior design. Furniture is the true protagonist of the space, it is in charge of dressing the rooms and showing the world the personality of those who created it.
Through furniture, interior design artists have found, over the years, the perfect form of expression. Designing furniture admits creativity and requires large doses of talent, in an effort to give life to creations that are both beautiful and functional. This is how some pieces become iconic, providing innovative solutions to traditional problems. Thanks to a superior design, these pieces become part of our culture and turn their creators into recognized figures.Furniture design, at the heart of the discipline
Furniture is the protagonist, everything revolves around it, that is why artists have strived to honor its design by working thoroughly on it, innovating, competing and creating a whole artistic movement around it.
This fact can be easily appreciated if we review the countless competitions and exhibitions held throughout history around furniture. On many occasions, the furniture presented technical innovations worthy of being highlighted, since they had a direct impact on people's quality of life.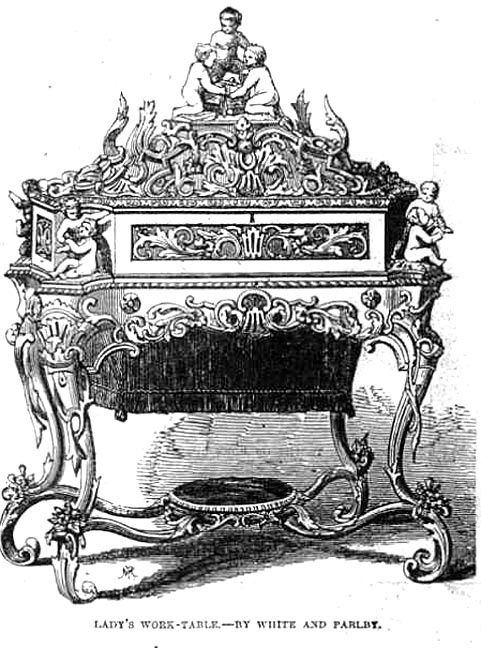 These events were responsible for putting the most prominent and influential artists of the day on the map, and corroborating how design helped us evolve as a society. From the universal exhibitions to the present day, let's take a look back at some of the best.
Great furniture designers: the pioneers
Ray & Charles Eames
This is not the first time we have mentioned the Eames couple in our articles and we know it won't be the last. Their contribution to the history of industrial design, architecture, interior design and cinema has been so important that it is impossible not to remember them at every moment.
Both their innovative designs and their technical contribution in woodworking have marked the history of modern furniture. The Eames are responsible for some of the most iconic chair designs in existence. Currently only Vitra and Herman Miller are licensed to sell their products.
Florence Knoll
Pioneer Florence Knoll's contribution went beyond the boundaries of furniture, she is credited with creating the standard for modern corporate interiors in post-war America. Florence maintained a close relationship with the Saarinen family and was educated by some of the best architects of the 20th century: Walter Gropius, Marcel Breuer, Ludwig Mies van der Rohe….
Her contributions influenced Eero Saarinen, Harry Bertoia and Mies van der Rohe among others. Florence Knoll did not design furniture but complete spaces that included pieces from the Knoll collection and others that she designed herself, when the collection could not meet her needs. Elegant designs that brimmed with architecture and brought the discipline closer to the people, such were Florence's works.
Arne Jacobsen
In his beginnings he was a bricklayer, but after studying architecture in Denmark he became a reference in design and modern architecture. His works are part of popular culture, some of them, such as the spoon for both hands, were so modern that they earned him an appearance in the movie 2001: A Space Odyssey. Others, like the chair model 3107, became world famous for hiding the naked body of the model Christine Keeler. Be that as it may, Arne has always been there.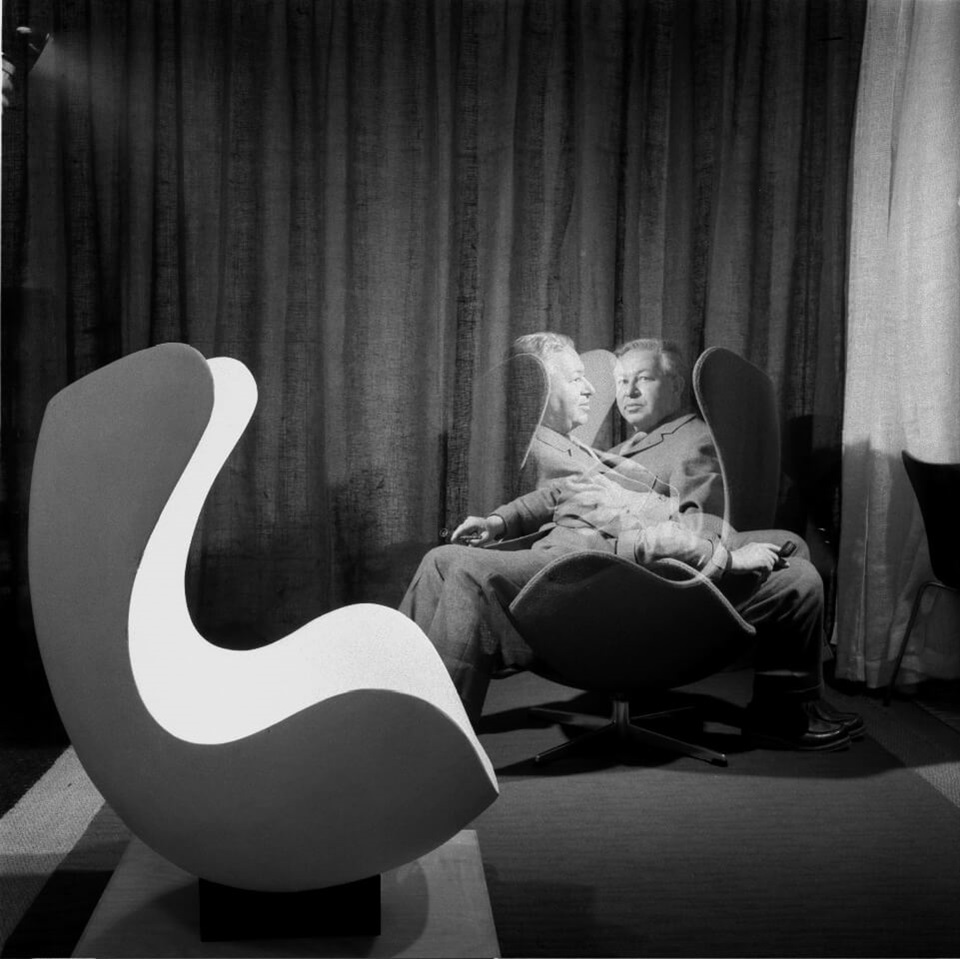 Hans Wegner
He shared a school with Poul Henningsen, Alvar Aalto and Arne Jacobsen and helped put Danish design on the map in the mid-20th century. Wegner is undoubtedly the king of chair design, however, he designed all kinds of furniture for different American companies. Without a doubt, his furniture has that thing the Danes call hygge.
Today's famous furniture designers: the future is now
As the quote from Spanish architect Alejandro de la Sota with which we opened this article shows, designing furniture can be a grueling job. Even for those who, like him, have a vast knowledge of design and architecture, furniture is always a challenge. Here are some designers who have faced it with great success and who will mark the future of interior architecture.
Patricia Urquiola
She is one of the furniture designers of the moment. Urquiola is known worldwide and her designs mark the present of this sector. Her name rings out loudly and her pieces can be found in the latest Louis Vuitton collection, Objects Nomades, as well as in modern art museums, such as the MoMA in New York.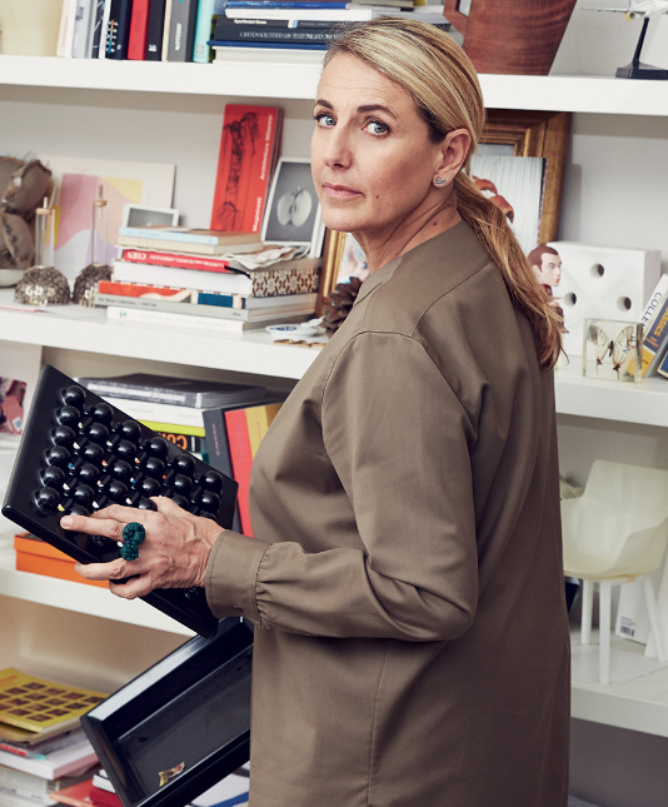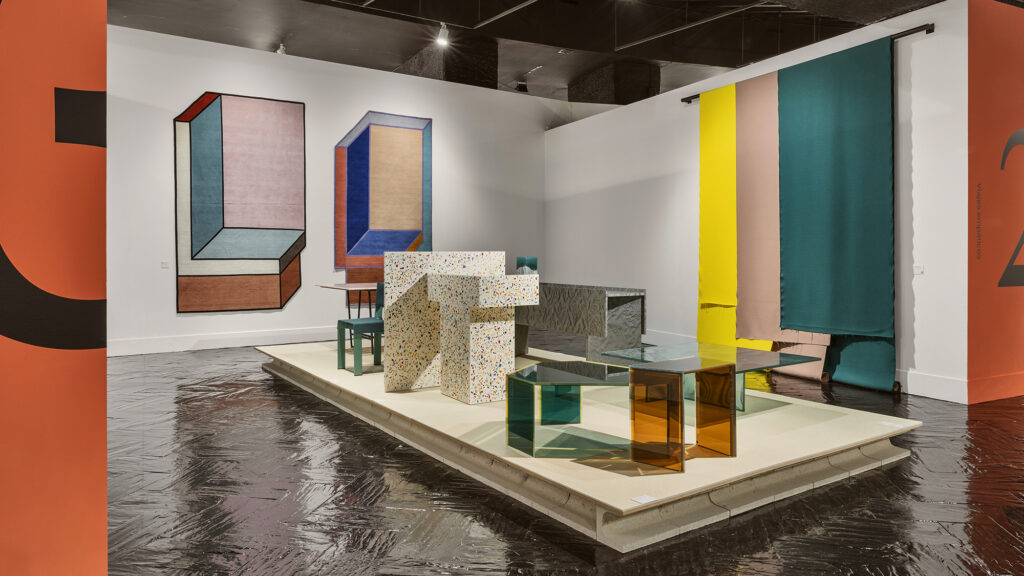 Ron Arad
Israeli designer, artist and architect, Arad is considered one of the most influential designers of his generation. The Rover chair, a postmodern design that integrated a car seat with structural tubing, launched his career in 1981. Ron Arad has also been noted for his innovations in the fields of rapid manufacturing and integrated technology. He has been a Royal Academician of the Royal Academy of Arts since 2013.
Fabio Novembre
Italian architect and designer, Fabio Novembre is a multifaceted artist. He lived and studied in New York, worked as an art director and has worked for Italian brands such as Cappellini, Driade, Meritalia, Flaminia and Casamania. He is a tireless artist.
Karim Rashid
Known as the most famous industrial designer in America, the Egyptian Karim Rashid is personality in its purest form. He designs furniture, luxury objects, interior and exterior spaces… and there is nothing that resists this genius.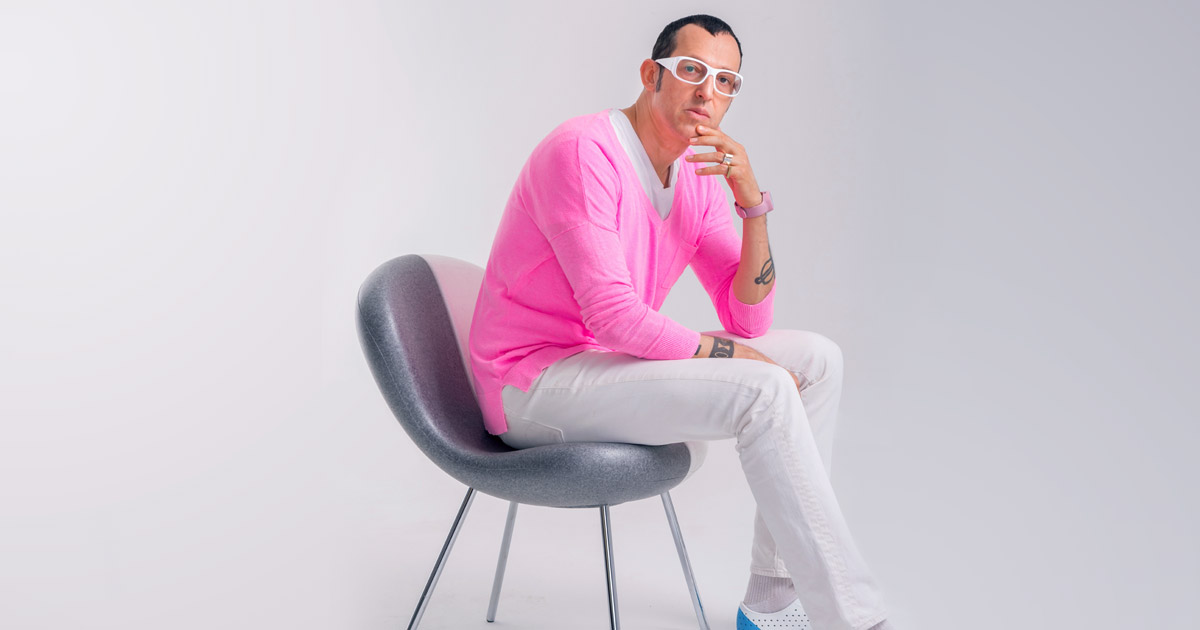 Philippe Starck
We could not close this article without mentioning Philippe Starck. When we think of famous furniture designers of today, Philippe immediately comes to mind.
His distinctions include Commander of Arts and Letters, Knight of the Legion of Honor, Compasso d'Oro and Red Dot Design Award.
This French industrial designer stands out for the functionality of his designs – who doesn't know the spider juicer?
We say goodbye to this article with sadness for the amount of current talent that has been left out, however, we invite you to subscribe so you don't miss future installments.
The inspiration continues…
If you want to continue to see extraordinary furniture designs and get inspired with luxury interior spaces, visit @design_interior_homes