Benjamin Moore's color of the year 2022
The famous American paint company Benjamin Moore brings us the new color trends for 2022
Benjamin Moore's color of the year 2022 is the October Mist.
Benjamin Moore is a famed American paint company, founded in 1883 and based in Montvale, New Jersey.
The company has the world's largest research center for the study and creation of new paint and varnish materials.
Each year, Benjamin Moore's paint specialists conduct an analysis in which they carefully select (from the more than 3,500 colors in the Benjamin Moore library), a palette of color trends that balances current relevance with enduring appeal.
Hitherto, different shades of green have dominated over time and Benjamin Moore's choice seems to follow suit.
The choice for the color of the year 2022 has been the color October Mist. The brand has described this color as a "soft, shaded sage green that quietly anchors itself while encouraging individual and creative expression through color."
Despite being green, the shade is soft enough to act as a neutral.
This soothing color is part of a larger Benjamin's Moore palette, which serves as the starting point for a collection consisting of other 14 shades.
As the company says: "like the green stem of a flower, October Mist, Benjamin Moore's color of the year 2022, creates a canvas for the Color Trends 2022 palette to bloom.".
The palette consists of various earthy green tones, cozy neutrals and a soft but bold, floral-inspired burnt orange. It is a palette that is harmonious yet diverse, confident yet whimsical and meditative yet eclectic.
The color of the year 2022, October Mist, conveys to us airs of renewal, relaxation and peace. Green is often associated with growth and has the power to transmit energy to us.
Andrea Magno, director of color marketing at Benjamin Moore opines that:"both October Mist 1495 and the corresponding Color Trends 2022 palette reflect effortless color harmony, while inspiring unique combinations for any paint project.".
As the spaces of our homes continue to evolve, we discover more opportunities to express individuality and harness the power of color to design environments that serve different functions and styles.
Benjamin Moore takes care of the environment
The company's main focus is on the production of high quality acrylic paints, chemical purity and environmental friendliness.
They use natural pigments and high quality components to directly produce their colors, and each product undergoes rigorous scientific testing.
Thanks to its research, the company has been able to patent innovations that have changed the marketplace.
After 132 years of production and strategic lines in line with the brand's American heritage, Benjamin Moore is today the world leader in the premium market and its colors are used by the world's leading designers.
Fancy incorporating one of these on-trend shades into your home? Let's take a look at some decorating ideas that revolve around the color of the year 2022 Benjamin Moore.
Decorating ideas with Benjamin Moore colors
When choosing a color for a certain space in our home, it is important to consider how that color makes us feel, how we would like someone else to feel within the space and the purpose of the room in which we would like to use the chosen color.
Since October Mist has such a restorative and balanced ambiance, one option would be to use it to enhance rooms that already possess those characteristics, or to bring that feeling to the spaces we want. Such as, for example, the bedroom, bathroom, living room or a meditation room.
If we want to reduce stress in an office, this color is ideal for creating a calmer environment.
The Benjamin Moore color of the year 2022,October Mist means love of self, friends and family, so it can also find its way into the dining room and kitchen.
It's also perfect in any space where we'd love to bring a stronger sense of nature and growth.
However, there are many ways to use this color of the year 2022 Benjamin Moore in our home. We tell you about it!
Bedrooms
If you like purple, with sage green we have the perfect combination. A bedroom with a wall, or all the walls in October Mist, purple bedding and a flowering plant or tree, is the ideal environment to have a pleasant and restful rest.
Another option would be to paint the ceiling of a room, in addition to the walls, as it creates an enveloping sensation and a deeply immersive experience, transforming the room into an oasis of calm.
Colors can work magic in children's rooms, and some of Benjamin Moore's colors are ideal for turning your little one's space into a source of inspiration and fantasy.
They have paints that are ideal for achieving that balance in the color palette, such as Yellow Highlighter 2021-40, Cotton Balls 2145-70 or Blue 2063-20, among others.
Bathrooms
An earthy red painted bathroom with a subway tile shower, a round mirror, a chair to leave towels folded, and a red rug creates an expressive space with a personal touch.
Colors of the year: looking back
We didn't want to pass up the opportunity to introduce you to some of the colors that were already "color of the year" some time ago.
Year 2018: Caliente AF-290. A vibrant and charismatic shade of red. Warm, strong, radiant and full of energy.
Year 2019: Metropolitan AF-690. Metropolitan, an elegant gray with cool undertones, reflects the modern sophistication of 21st century design.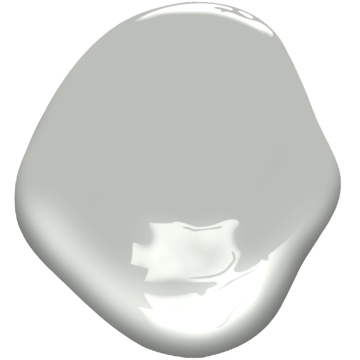 Year 2020: First Light 2102-70. A refreshing alternative to white or beige. A soft, airy pink color that flatters any space and blends well with other colors.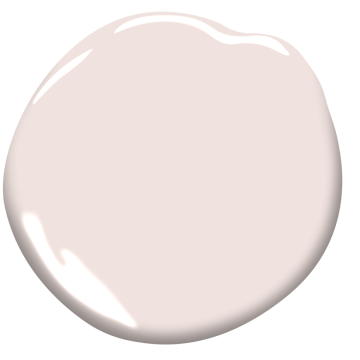 Year 2021: Aegean Teal 2136-40. An intriguing, balanced and deeply relaxing greenish blue. It invites us to reflect and restore.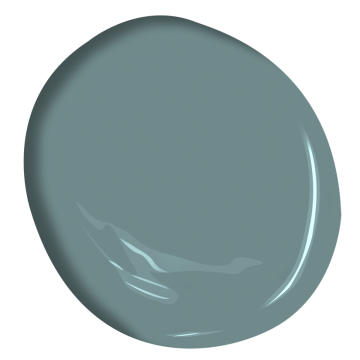 If you were unaware of Benjamin Moore's colors of the year, we hope to open a new path in the world of color and to have inspired you with these tones that awaken the creative spirit of anyone.