7 Essential Architecture Magazines
With the passing of the years and new technologies, the essence of picking up a magazine fresh off the press, with that characteristic smell of printed pages, has gradually been lost. Moreover, how many of you used to collect architecture magazines? Probably more than you can imagine.
And the fact is that everything has its pros and cons. Digital magazines have the advantage of being able to read them anywhere in the world from any device.
However, in this post we want to emphasize the architecture magazines that we all know, those that go through the printing press and continue to make us the same illusion as a few years ago, every time we go to the kiosk to get them.
Whether you are a designer, architect or simply passionate about this field, architecture magazines are a great source of inspiration and knowledge.
Thanks to them we can learn about the latest news in the architecture sector and keep abreast of design trends, the most relevant projects and some other curiosities.
However, the offer is so large that sometimes it is difficult to choose one. In Decommunity we offer you a list of architecture and design magazines that you should know and that will become essential for you.
What are the best architecture magazines?
Arquitectura Viva
It began to be distributed in 1988 and its periodicity is bimonthly. Currently they have more than 185 issues and its price is 16 euros. The magazine consists of approximately eighty pages.
In addition to the paper version, they have a very updated website where you can consult the latest architectural news, photographs, projects and many competitions open to the public.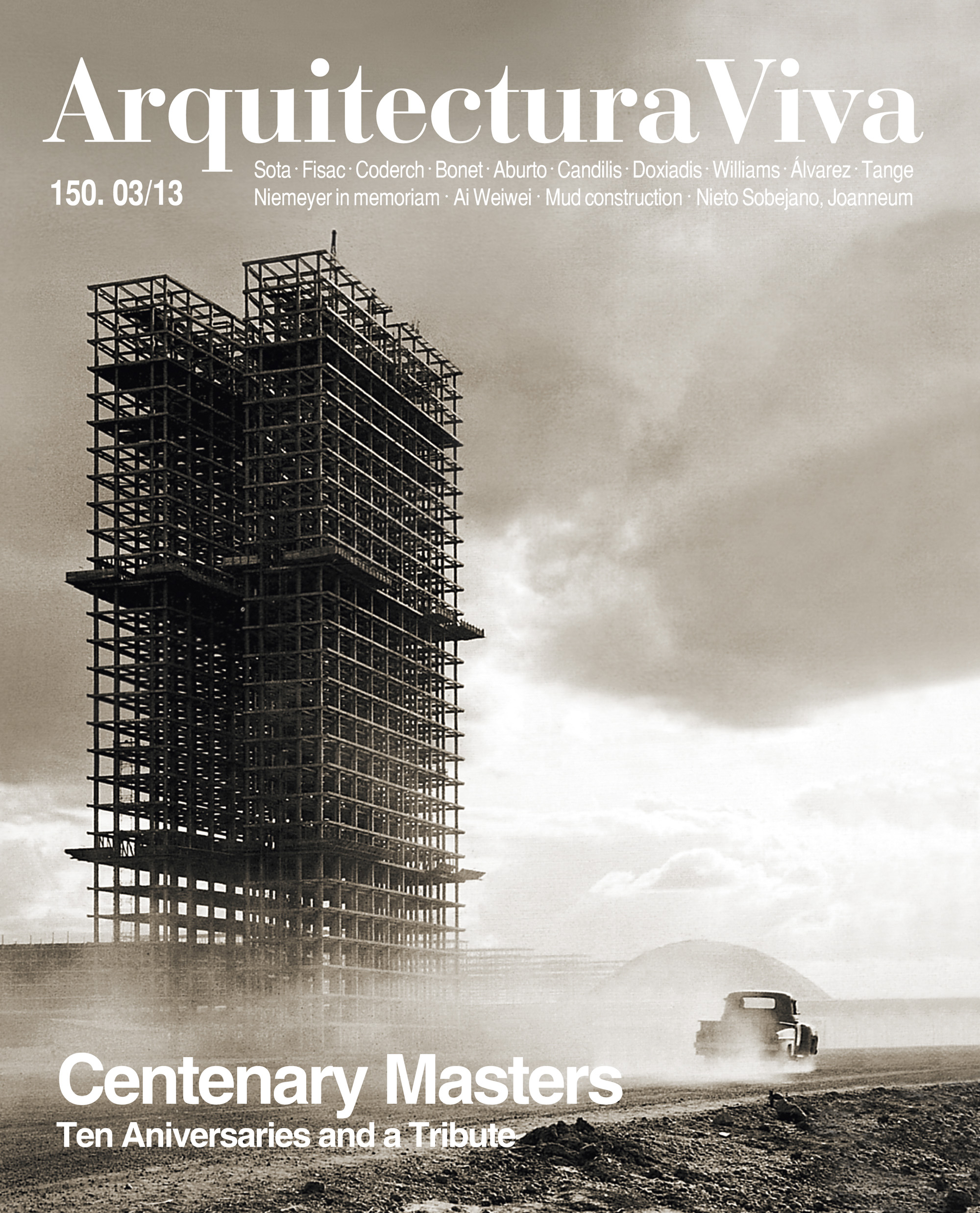 It is an architectural magazine with more than 20 years of history. Moreover, the same publisher has two other publications on paper: AV Monografías and AV Proyectos.
The magazine can be purchased separately or through an annual subscription for 130 euros. In addition, good news is that architecture students can benefit from a 15% discount.
The Croquis
This magazine has crossed borders and is one of the most famous and valued magazines internationally. It has been published every two months since 1982 and continues to be a benchmark for architectural magazines.
This publication features monographs by architects and artists of the moment.
It is important to mention that it usually publishes an annual issue that includes the most interesting architectural projects and works carried out in Spain throughout the year.
It has more than 250 pages and costs about fifty euros. However, it also offers the possibility of an annual subscription for 230 euros. It has both printed and digital editions.
The magazine "El croquis" is sold in the best specialized bookstores in Europe, Asia and America. It is a benchmark among architecture magazines.
They publish 5 issues a year, with a circulation of 20,000 copies and a worldwide distribution. They also offer a discount to architecture students of 25% on the purchase of the magazine.
Architectural Digest
AD is an American magazine that focuses more on interior design than on architecture in general. It is published by Condé Nast in Spain. In it we find much closer and informal content and didactic tone, but without neglecting the details.
Depending on the sector, we find publications aimed at interiors, decoration, art or design, a catalog of trends, news and ideas available to everyone.
The price of your annual subscription is 40 euros (46 dollars approx.) but also have offers for students (10 euros annual subscription).
AD architecture magazine is aimed at a less specialized audience, but it does not lose its prestige, quite the contrary.
Detail
This magazine is an architectural magazine in English, although it is German with a bilingual edition (German-English). Its online publication is in German and English, and its printed version is in English and Spanish.
Its content focuses on the more technical and constructive part of architecture, just pay attention to its name. The detail and quality of the constructive articles are the most remarkable part of the magazine.
It offers for the updating of the professional its database, where you can find many architectural detail plans in PDF format, as well as many ideas that can inspire you in your work.
Each magazine contains about eighty pages and its annual subscription amounts to 197 euros. However, it can be purchased separately for a price of 20 euros.
A+U
This architecture magazine, edited in Japan (2012) is published monthly and although it is Japanese on their website they offer Spanish and English versions. It consists of two magazines, one called Japan Architects which, as its name suggests, highlights the development of architecture in the Japanese nation.
The second magazine is called Architecture and Urbanism, with a more universal theme and a greater depth in topics such as project management with Autodesk Revit.
Summa+
This architecture and design magazine from Argentina has more than 25 years of history. It is published bimonthly and its publications combine projects with opinion articles, news and other content related to architecture, design and art.
It is known in Argentina, Brazil, Uruguay, Paraguay, Bolivia and Spain and has both print and digital editions. The magazine has 130 pages and is priced at US$34.
2G
2G is an international architecture magazine published by Editorial "Gustavo Gili" in a bilingual edition (Spanish-English). It is published quarterly and its circulation is international.
It has a format of 23x30cm, 144 pages and color illustrations. Each issue is a monographic issue dedicated to the work of a single contemporary architect or a modern master, with the exception of special issues dedicated to several architects and recent works united by the same theme.
Their price ranges around 25 euros per magazine.
All the magazines mentioned in this post have an online and a print architecture magazine. We hope to have introduced you to what from now on will be your favorite architecture and design magazines.
And if you are a lover of design, architecture or decoration do not forget to subscribe to our newsletter where you will find new inspiration and information weekly. Sign up now!